Latest Deals!
Grab the best and latest deals from Rusty's Bug Stop!
Rusty's Bug Stop
Our Services
Residential
Pest control is an important part of maintaining one of your largest investments, your home. Bugs and rodents create a health concern for your family and can cause major damage to your home.
Targeted Pest Control
Sometimes there is one pesky type of bug or rodent that just keeps coming back. In those cases, we will target the problem and find a solution. We trap and relocate larger rodents.
Commercial
Pests can be a huge issue for your home as well as your business. Rodents and pests can destroy your inventory, equipment, spread disease, and even frighten away customers.
Wood Destroying Insect
Termites cause an estimated 30 billion dollars per year in the United States. The average homeowner will spend $3,000 on repairing damage when termites invade their home.
Ready? Calling us is easy!
Our mission is to bring excellent customer service and satisfaction to every customer.
Rusty's Bug Stop
Raving Reviews
Get to know our team and feel confident in who is entering your home or place of business. At Rusty's Bug Stop, we put customers first and the bug stops here!
"Used Rusty's on several occasions for a variety of services and they have always done a great job! would recommend for pest inspections, mole baiting, and general pest treatments."
"Rusty's guys are always on time. Kenny sprayed the house today and he was very efficient and very nice. Took extra care with my pets!"
"I live directly across from a 1/4 section field and a large lake. Rusty's has been taking care of us for 3 years and I've never had a single problem with bugs."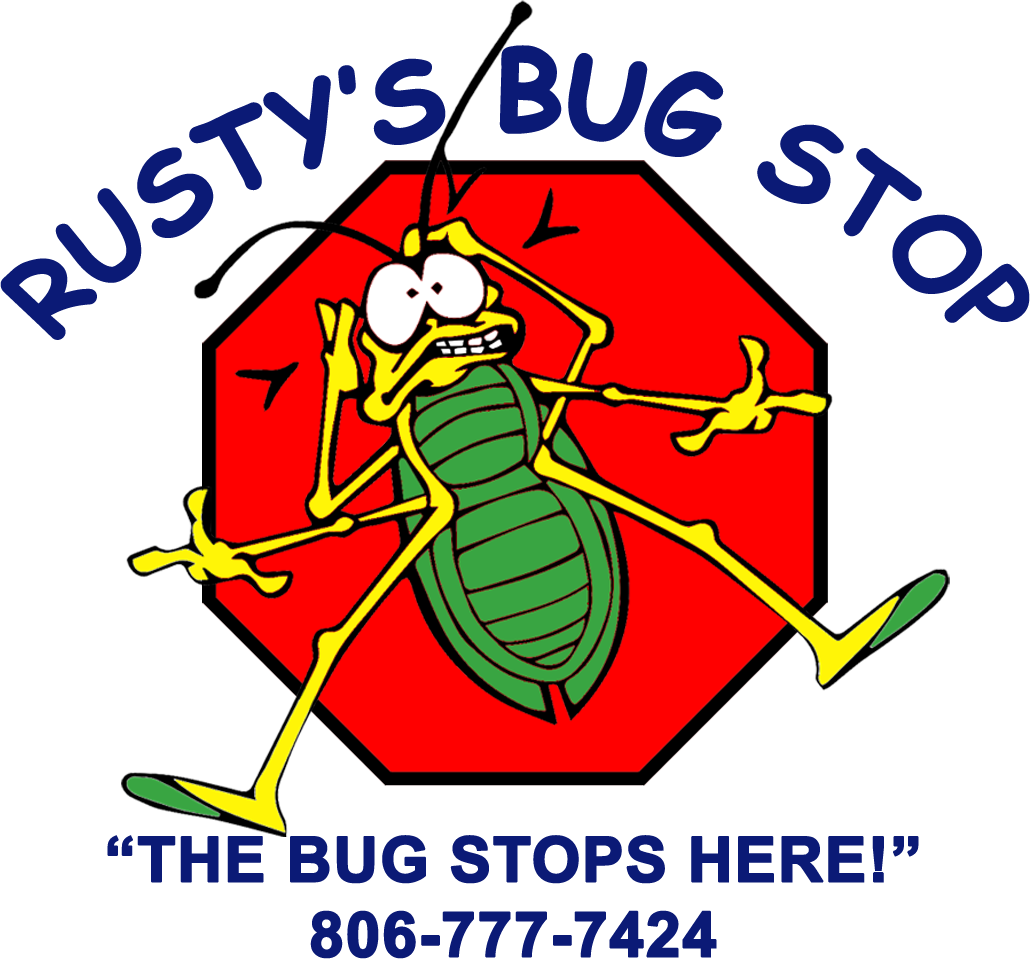 Rusty's Bug Stop
"The Bug Stops Here"
For over 15 years Rusty and Tawndra Ferguson have been serving the Lubbock area with quality pest control services. We kill bugs, but to us it is so much more than that.
Our mission is to bring excellent customer service and satisfaction to every customer. We service residential and commercial properties protecting them from unwanted pests including roaches, bees, termites, spiders, mice, and more.
Appointments available from 7:00AM - 7:00 PM weekdays
Mailing Address
P.O. BOX 64418 LUBBOCK, TX 79464